Breakfast at Paris Baguette in the Itaewon area - a place full of foreign stores and restaurants - including many familiar ones.
Not traditional food for breakfast here but yummy - the one in the lower left is the most attractive hot dog! Instead of a bun, it's kind of a flaky pastry crust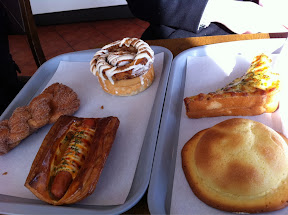 Colleen was just happy to be sitting together in a coffee shop the way we used to so many mornings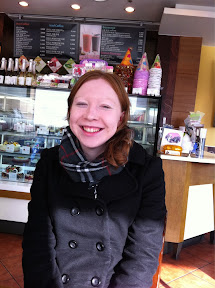 I was warned about the "squatter" toilets but haven't seen any so far - but a couple of high tech ones with heated seats and other functions. On some of them the only English word is "stop" - in case you punched a couple of other buttons.... And warmed seats are nice, especially when the restroom is not very warm!