The Hyatt
View out our window with trees in Hyatt driveway lit up and Seoul tower on the hill in the distance.
Trees lit up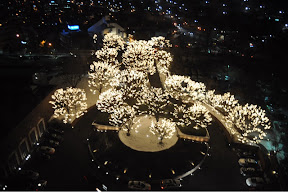 The Hyatt lobby at night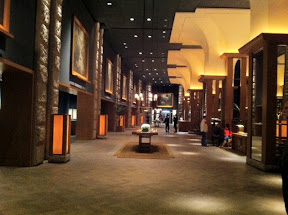 Hyatt stairway to lower level below lobby where all the restaurants, bars and night club are located.
Rooms are beautiful but not especially large
Hallway
And the bathroom featuring mirrors all around the tub - and that enough to make you want ton run lots of hot water to get them to fog up quickly!!
- Posted using BlogPress from my iPad
Location:Itaewon-dong,Seoul,South Korea