We visited Gyeongbukgung palace from Joseon dynasty - there are several palaces in the same area. The home of the president is also near here.
Changing of the guard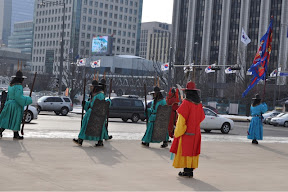 Woman walking in traditional costume
The palaces are near the central area of Seoul now surrounded by many (many, many) tall buildings. It was such a contrast. The Gyeongbukgung palace buildings were burned and many destroyed during two invasions/occupations by the Japanese. Now there is a lot of empty space but at one time the compound included 500 buildings.
The tops of the buildings are so beautifully and brightly painted. The amount of work to create and maintain this must be incredible and even more so in the past.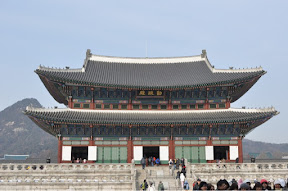 Mountains behind it and to the other side, Namsan mountain gave it gorgeous surroundings.
The throne area.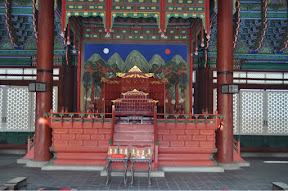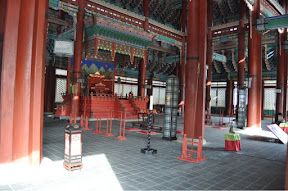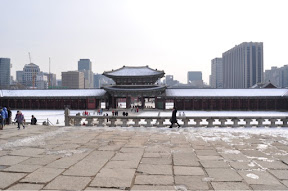 This building was used as a banquet hall surrounded by a manmade lake with manmade islands on it.
View of the Folk Museum
Inside the folk museum, a diorama of a traditional Korean wedding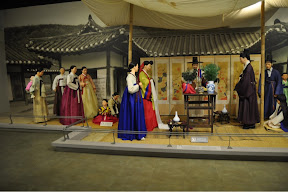 More dioramas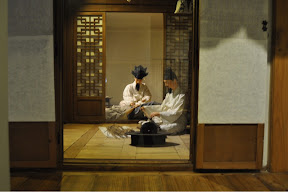 - Posted using BlogPress from my iPad